CTEch Module
The CTEch Module is an improvement on the construction system of the Standard Module due to the characteristics of the thermal and acoustic insulation. The model is designed to comply with the Technical Code, especially DB-HE Energy Efficiency and DB-HR Acoustic Insulation.
The module is designed for temporary or permanent buildings used for more than 24 months.
Whether it is used as a Single Module or in Modular Buildings consisting of several units, it is an excellent solution to extend offices, canteens, classrooms, first aid stations, field hospitals, sports changing rooms, etc. where the Technical Building Code is mandatory, and is outstanding for its versatility, fast assembly and durability as it is made with top quality materials.
To comply with the TBC, we have introduced the following changes to the construction system of the Standard Module:
CTEch MODULE CHARACTERISTICS
THERMAL INSULATION:
Thermal insulation is fitted below the floor frame of the modules.
The thickness of the envelope thermal insulation depends on the maximum value of thermal transmission required by the DB-HE.
The exterior carpentry is replaced by that with a thermal break, with double glazing with an intermediate chamber, to reduce heat loss through the façade as much as possible.
ENERGY SAVING:
LED lights are used instead of incandescent to minimise power consumption.
Each project is studied for air conditioning requirements to find the best system for generating and distributing heat and cold.
Depending on the result of energy calculations, additional measures will be proposed.
ACOUSTIC INSULATION
Acoustic insulation is improved by constructing the envelope and interior partitions with Rock Wool Sandwich Panels. Depending on the use, the interior partitions are doubled to minimise sound transmission between rooms.
In Modular Buildings with more than one floor, concrete reinforce frames are used to insulate to DB-HR standards.
As with all our modules, the CTEch Module can be joined horizontally in any direction, and 2 can be stacked vertically without reinforcement. For higher buildings, the pillars are reinforced according to the structure calculations.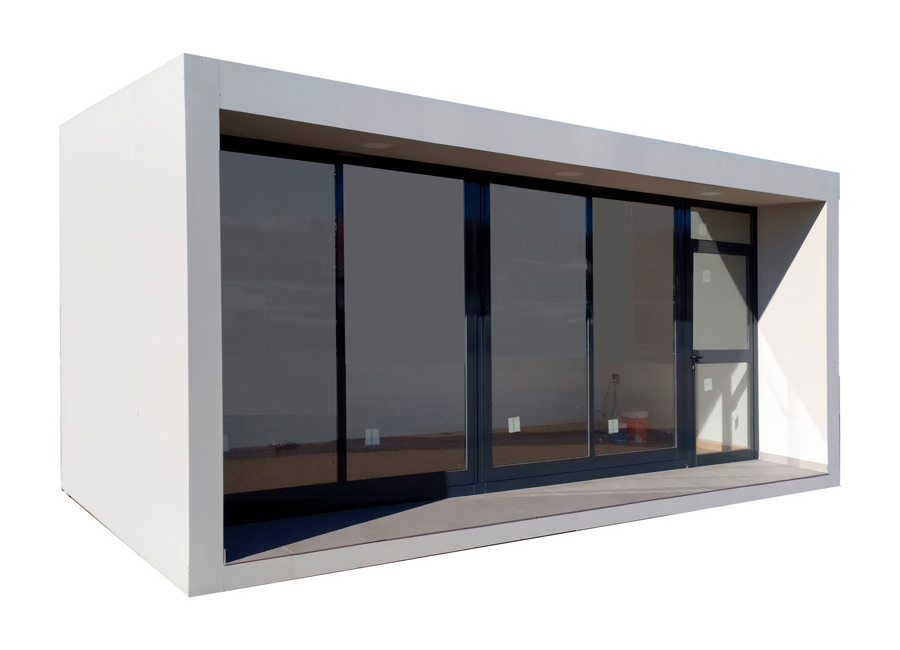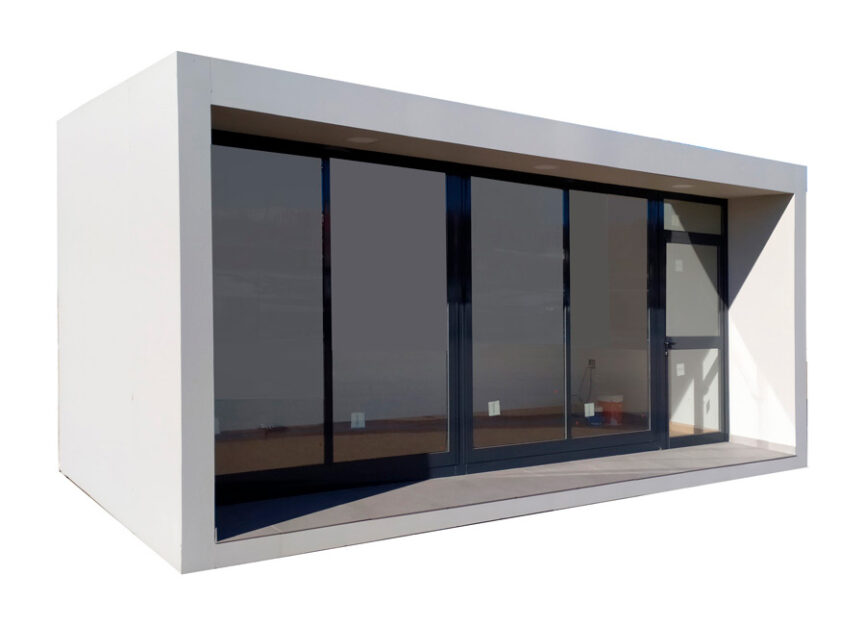 Do you have a project for the CTEch Module? Contact us and one of our sales force will attend you personally and help you find the solution to your project!