Fixed Aluminium Window in European Profile, 5020 Series
SERIE S-5020 ALU
Fixed window in white lacquered aluminium in European profile for fitting in interior or principally exterior walls, thinner carpentry, for new or existing structures either temporarily or permanently. The window is ideal for both exteriors and interiors, smooth and unobtrusive in appearance, and is an economical solution for enclosures, combining lightness and quality.
The frame is 40 mm deep formed by aEuropean profile with a 35 mm exterior aluminium overlap, and 35 mm aluminium interior counterframe for a 40 mm panel. It is assembled with mitre joints and locking brackets. It is ready for glazing with glass between 4 mm and 23 mm thick in a frame. Windows with a blind also have an aluminium guide frame lacquered in white.
Options
Measurements on request.
Exterior or interior.
Special counterframe in aluminium for 60 mm panel.
Exterior grille in aluminium tubing
Ask for other colours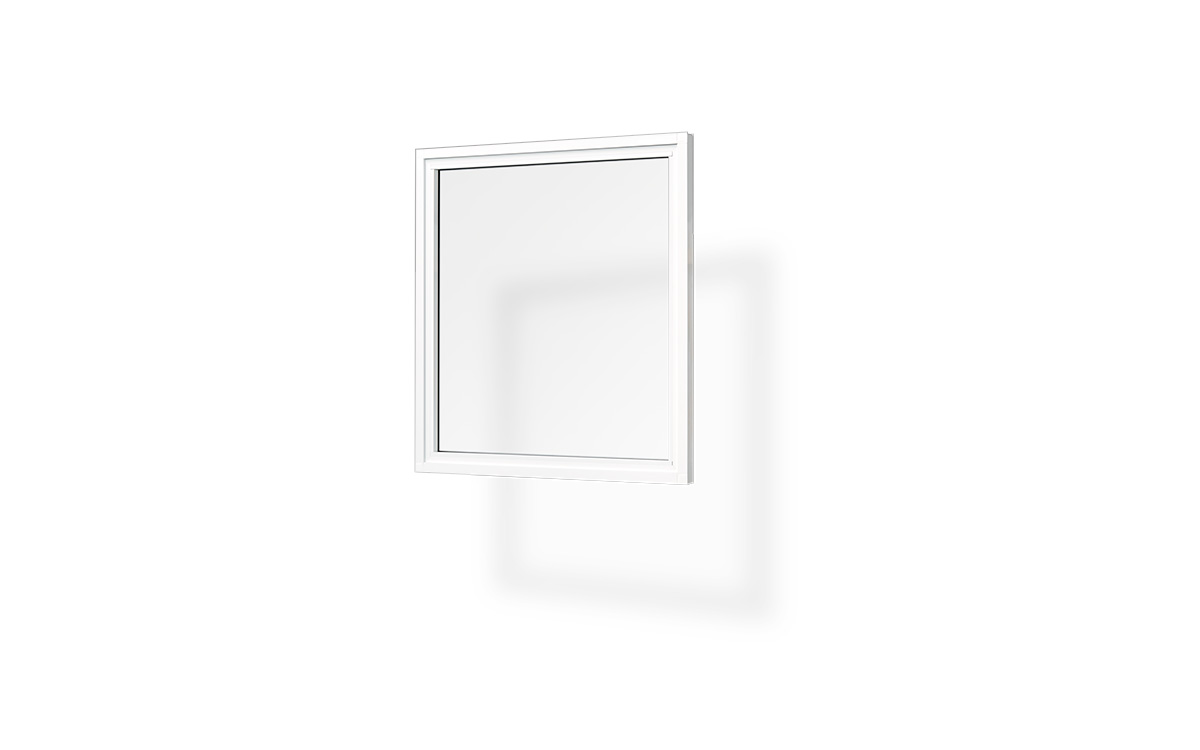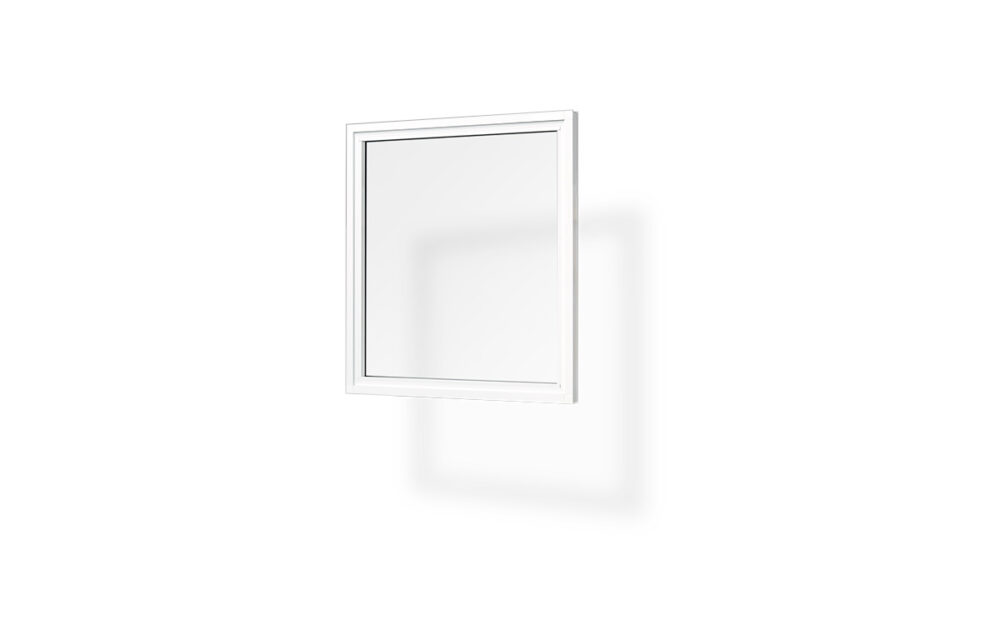 Datos Técnicos
Compuesta por perfiles extrusionados en aleación de aluminio 6063 (EN573-3), con condición de suministro T5 (EN515) y tolerancias sobre dimensiones y espesor según UNI EN 12020.2 y UNI EN 755.9.
El tratamiento superficial de los perfiles es: anodizado y lacado con sello de calidad QUALANOD/QUALICOAT de empresas QUALITAL.
Measurements
Measurements on request