Services
CHARACTERISTICS SERVICES
Advisory 360:
Panelais Producciones offers and integral service to its customers, from the initial advisory session for the project, selection of the standard product, customising specific solutions on request, construction and transport of the materials to the on-site supervision and execution, to training the customer's technicians and workforce. We make every effort to find the best solution in design, manufacture and delivery for each of our customers.
Delivery, Transport and Assembly:
The various delivery, transport and assembly services, both for Single Modules and Modular Buildings, are designed to provide our customers with the most convenient form of transport and assembly.
Delivery Method::
Following manufacture, the modules can be delivered in Meccano mode, with separate components to be screwed together, or Kit mode, which delivers the parts of the module ready for assembly, or Armado (Assembled) mode, meaning that the module is delivered fully assembled and ready to be put in place and used.
Place of Delivery:
Both the Single Modules and Modular Buildings can be delivered at the factory or transported to the final location. In addition to selling its products throughout Spain, Panelais Producciones exports modules to Europe, Africa and America, has transport logistics and its own fleet of trucks, and works with shipping and forwarding agents in the main ports of the world.
Assembly:
Customers can choose between receiving logistical support and technical advice with training for the customer's own staff, or employ staff at Panelais Producciones to mount Single Modules and assemble Modular Buildings on-site.
Equipment:
To give our customers with the best service, Panelais Producciones can provide any type of additional equipment, such as lockers and benches for changing rooms, desks and chairs for offices, or tables and benches for dining rooms, etc. Ask us for what you need for your project and we will help you find it.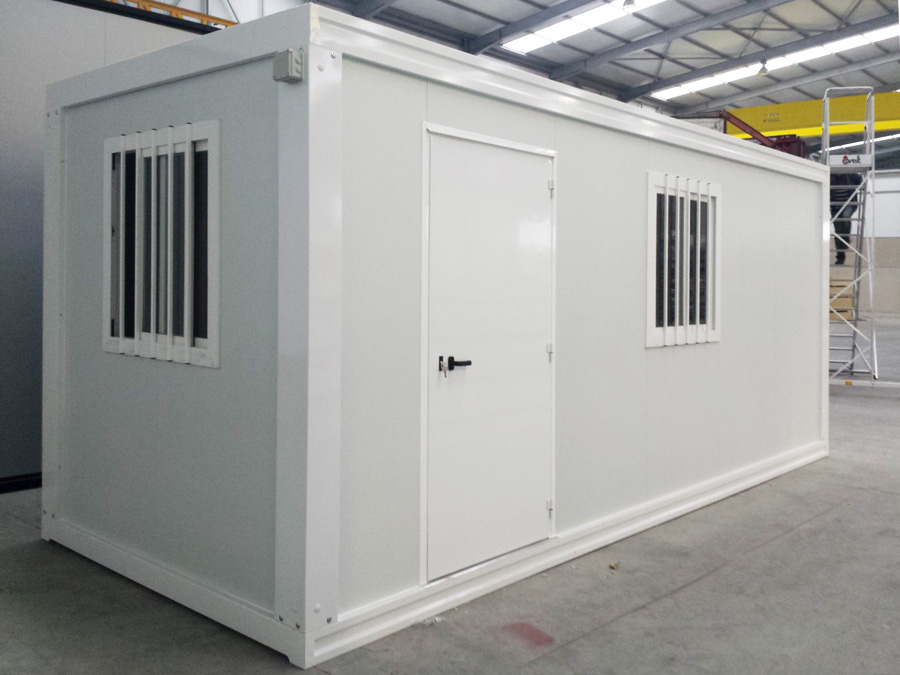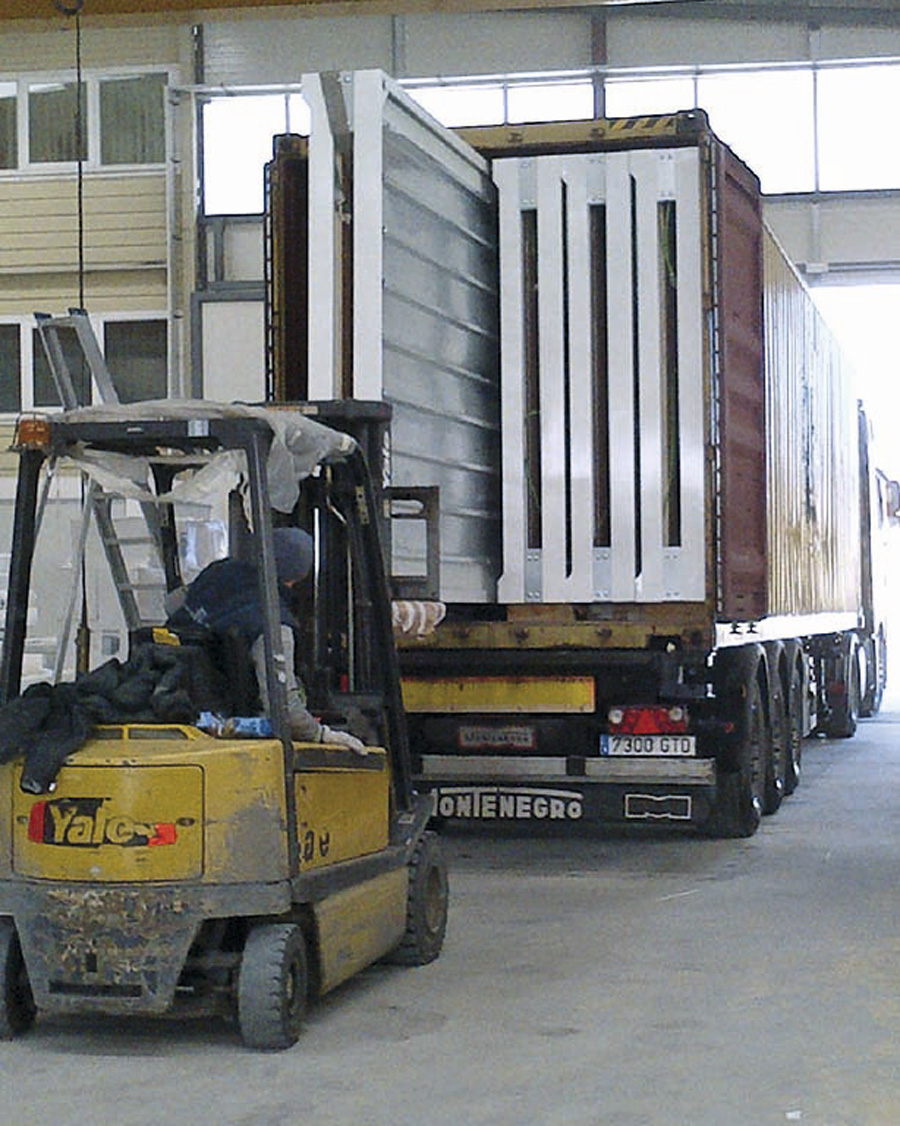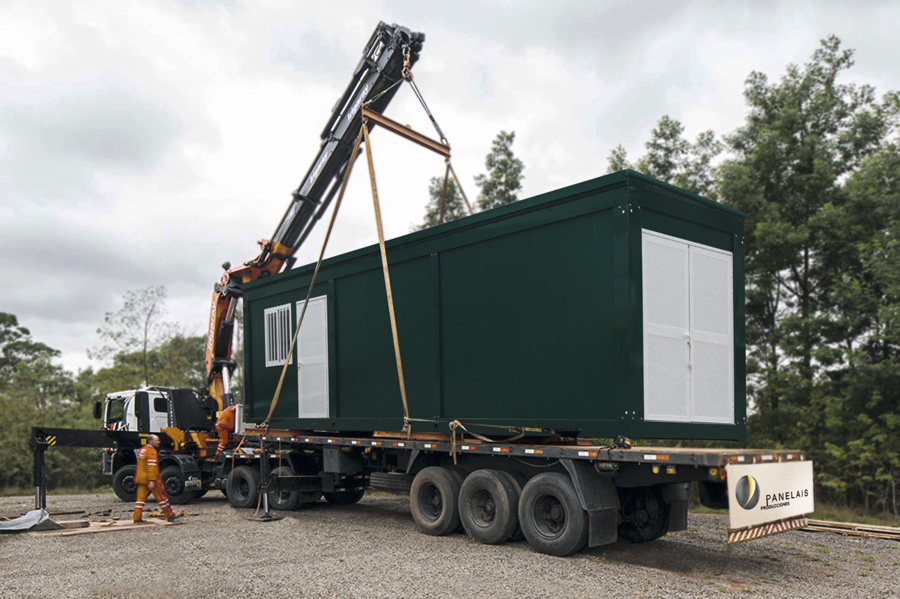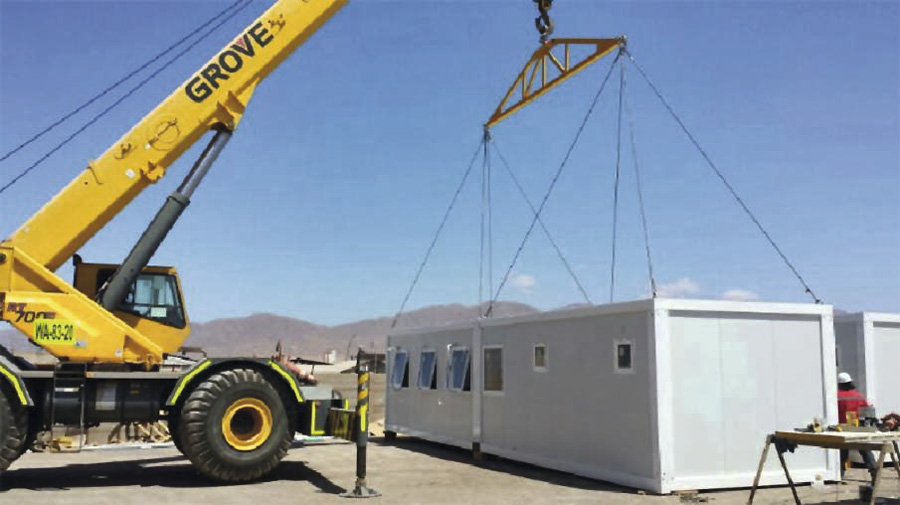 Can't find the service you want? Contact us and one of our sales force will attend you personally and help you find the solution to your project!