Standard Module
The Standard Module is the base and starting point for all our Modular Construction products.
This is the most economical module and can be used temporarily or provisionally for up to 24 months, and therefore is exempt from complying with the DB-HE Energy Efficiency.
Whether it is used as a Single Module or in Modular Buildings consisting of several units, it is an excellent solution to provisional offices, toilets or changing rooms or site huts, and has outstanding versatility, fast assembly and durability as it is made with top quality materials.
Standard Modules can be joined horizontally in any direction, and 2 can be stacked vertically without reinforcement. For higher buildings, the pillars are reinforced according to the structure calculations.
The construction system of the Standard Module is detailed below: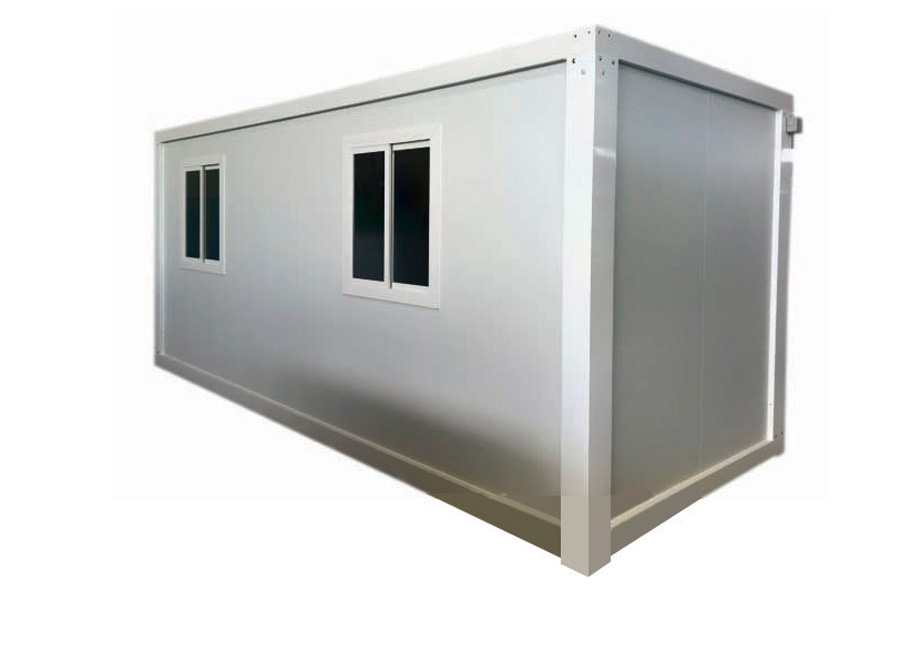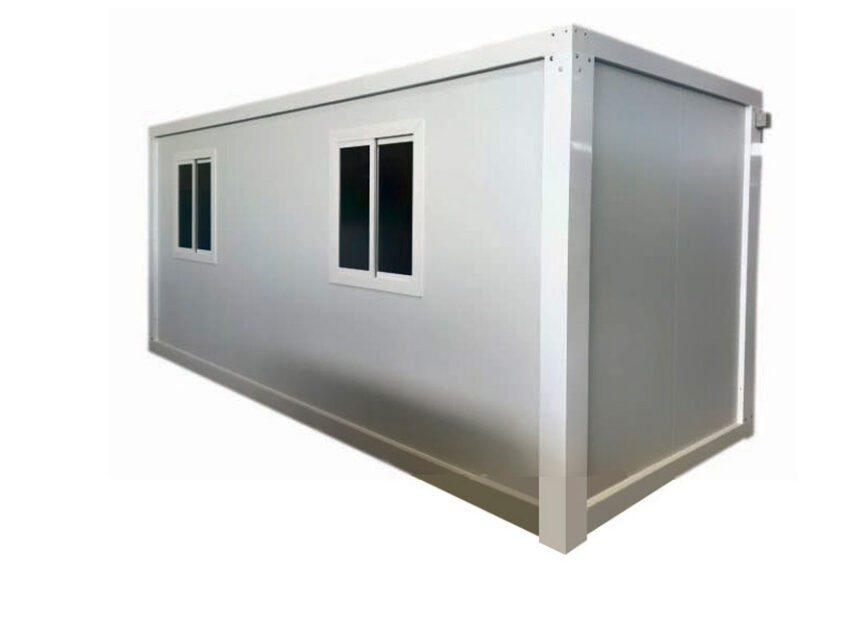 STANDAR MODULE CHARACTERISTICS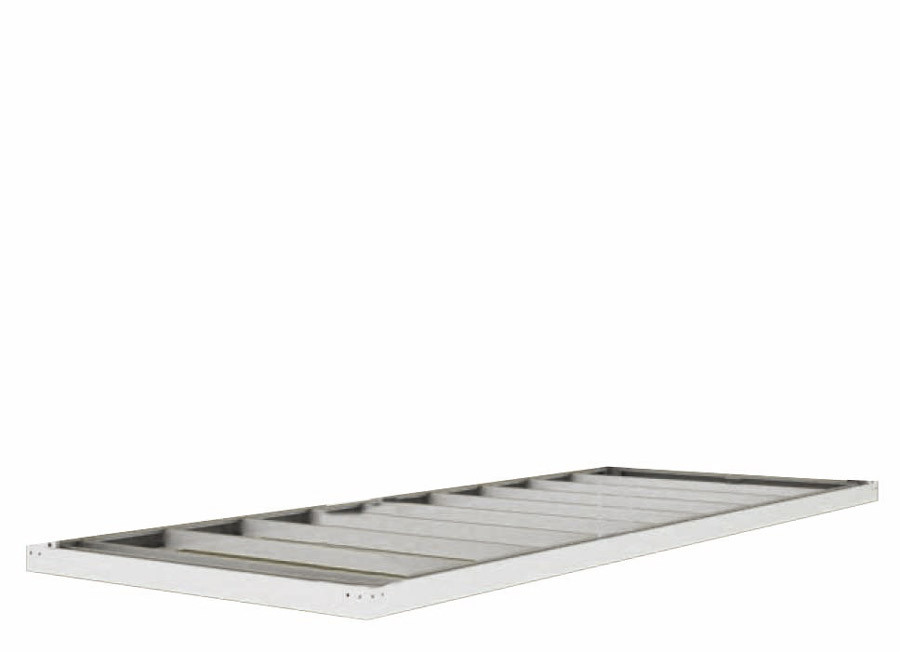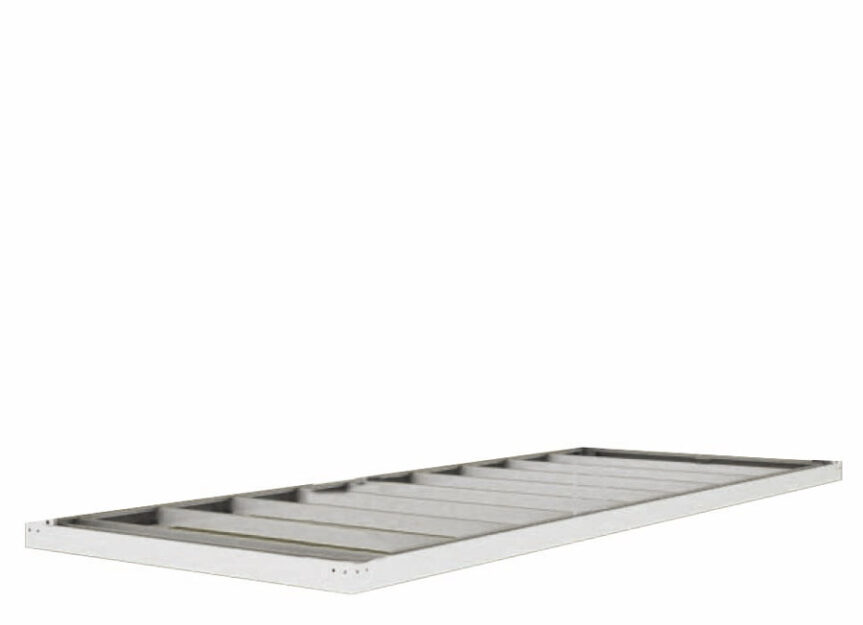 FLOOR FRAME:
Formed by cold-formed profiles in galvanized sheet. Folded Omega purlins in galvanized steel are fitted transversally to provide the unit with a resistance to service loads of 250 kg/m2, and stability against vibrations.
A water-repellent chipboard (19 mm) is placed on top with the sheet of vinyl flooring. A phenolic board can be used on request.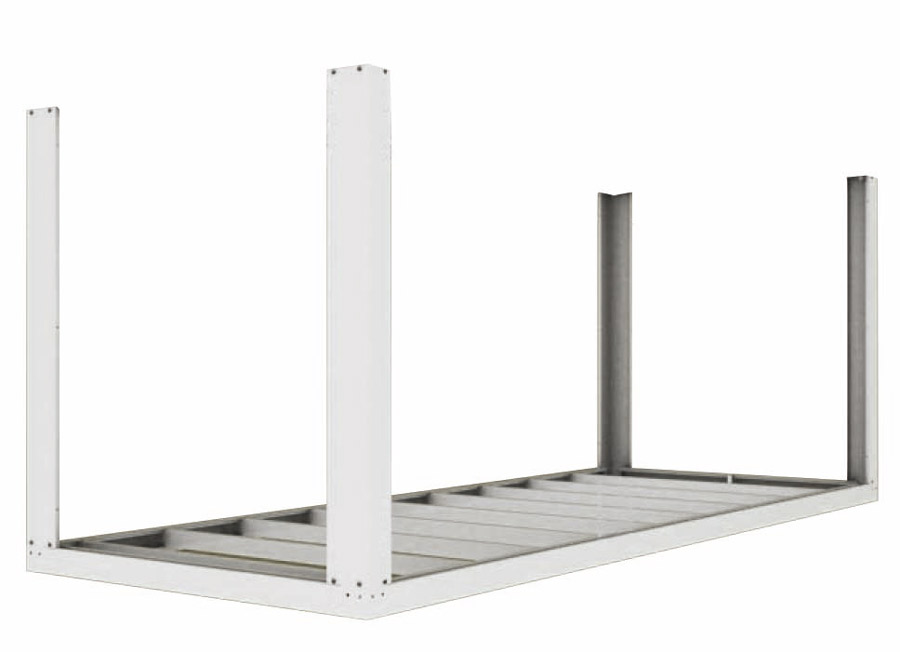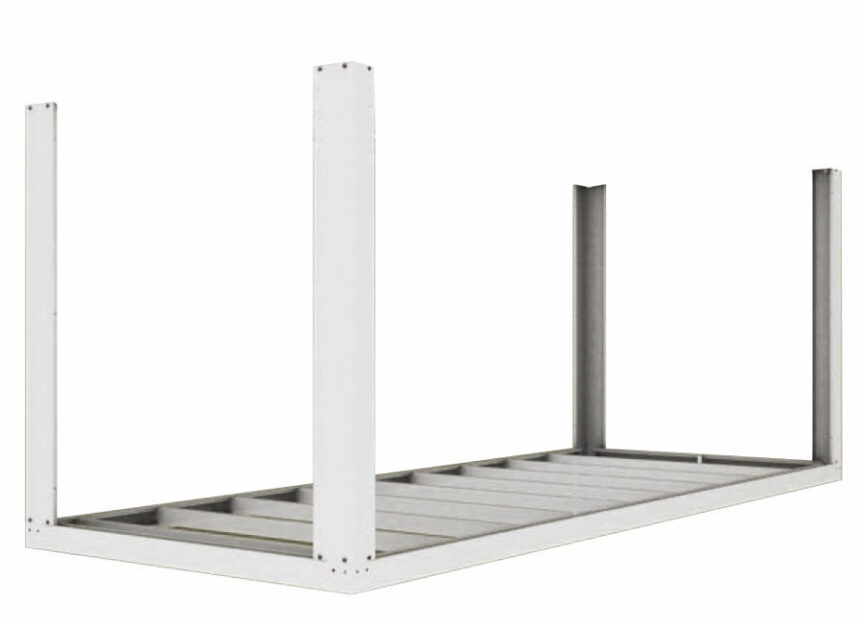 PILLARS:
Pillars are formed by folded asymmetrical profiles in galvanized steel
2 mm to 3 mm thick.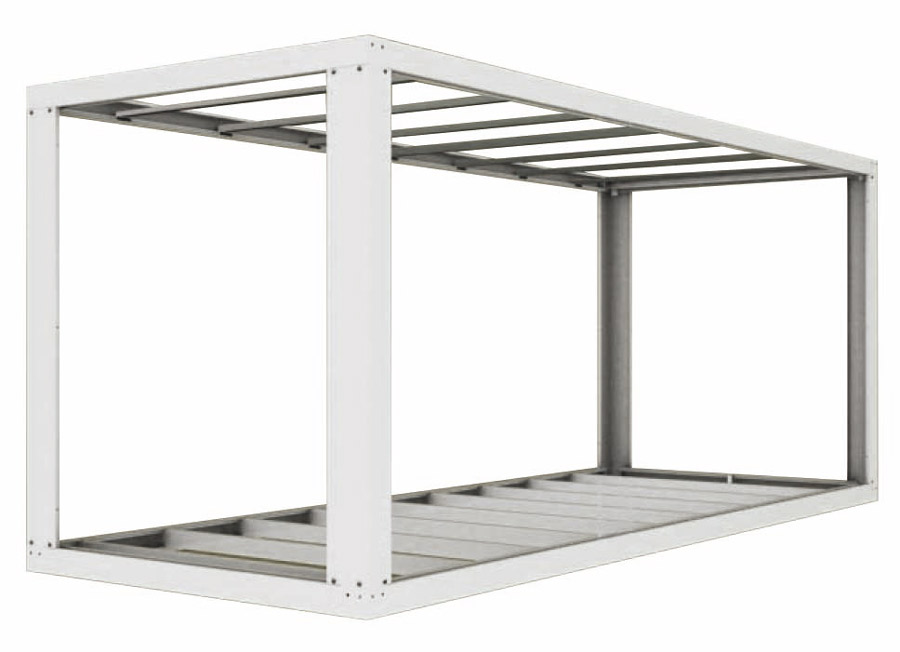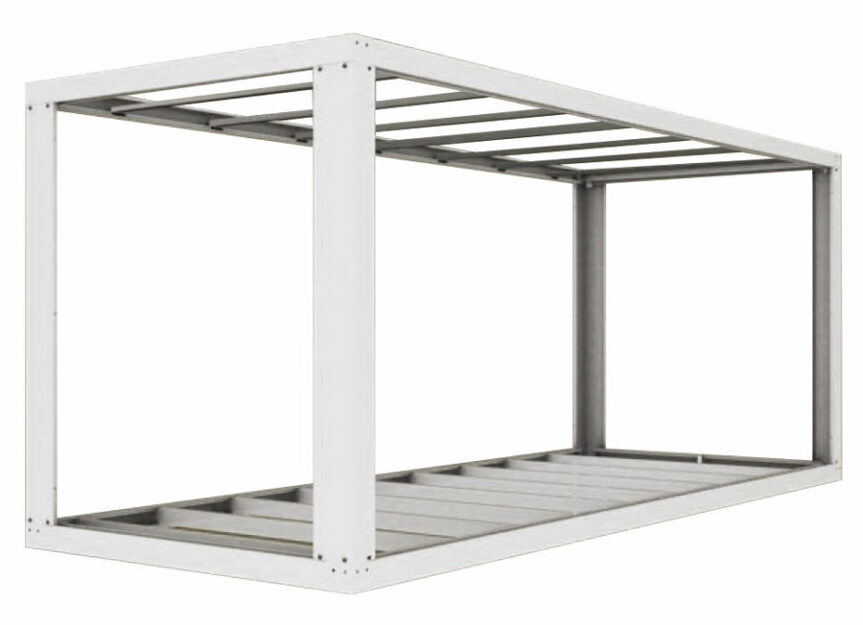 ROOF FRAME:
Formed by cold-formed profiles in galvanized sheet. Galvanized Omega profiles are fitted transversally for purlins to support the trapezoidal sheet (0.6 mm thick). They also provide mechanical resistance and give the two sides of slope to the roof, with water channelled into 2 gutters and downpipes in PVC.
The interior false ceiling is formed from pre-painted metal slats (0.5 mm thick). 80 mm glass-fibre insulation with a vapour barrier is fitted between the false ceiling and sheet on the roof.
LATERAL ENCLOSURE – PARTITIONING:
The façade and partitions are in AIS-PRT (40 mm thick) removable sandwich panels with a tongue and groove joint.
The finish is in pre-painted steel sheet. The panels have an insulation core of injected polyurethane foam at a density of 36-40 kg/m3 and thermal conductivity l=0.021 W/m·K
The partitioning panels are anchored by white painted aluminium profiles fixed to the roof and ceiling. There is a wide range of colours, profiles and textures, to customise the finish to the module.
CARPENTRY
The carpentry of exterior and interior doors is made in white painted aluminium profiles, with a handle and lock. If the door is glazed or semi-glazed, the glass will be 3+3 clear safety glass. Windows are made in white PVC profile (optionally aluminium), sliding with 2 leaves, and
4 mm glass with a frame and counterframe. On request, there is the option for blinds, insect nets, Venetian blinds with 25 slats, and exterior aluminium protective grille integrated into the window, or metal grille, also the option to change the type of glass
The toilets have PVC profile windows (optionally aluminium), they are 1-leaf and translucent 4 mm glass, approximately 600 mm wide x 400 mm high, with frame and counterframe. There is no protective grille.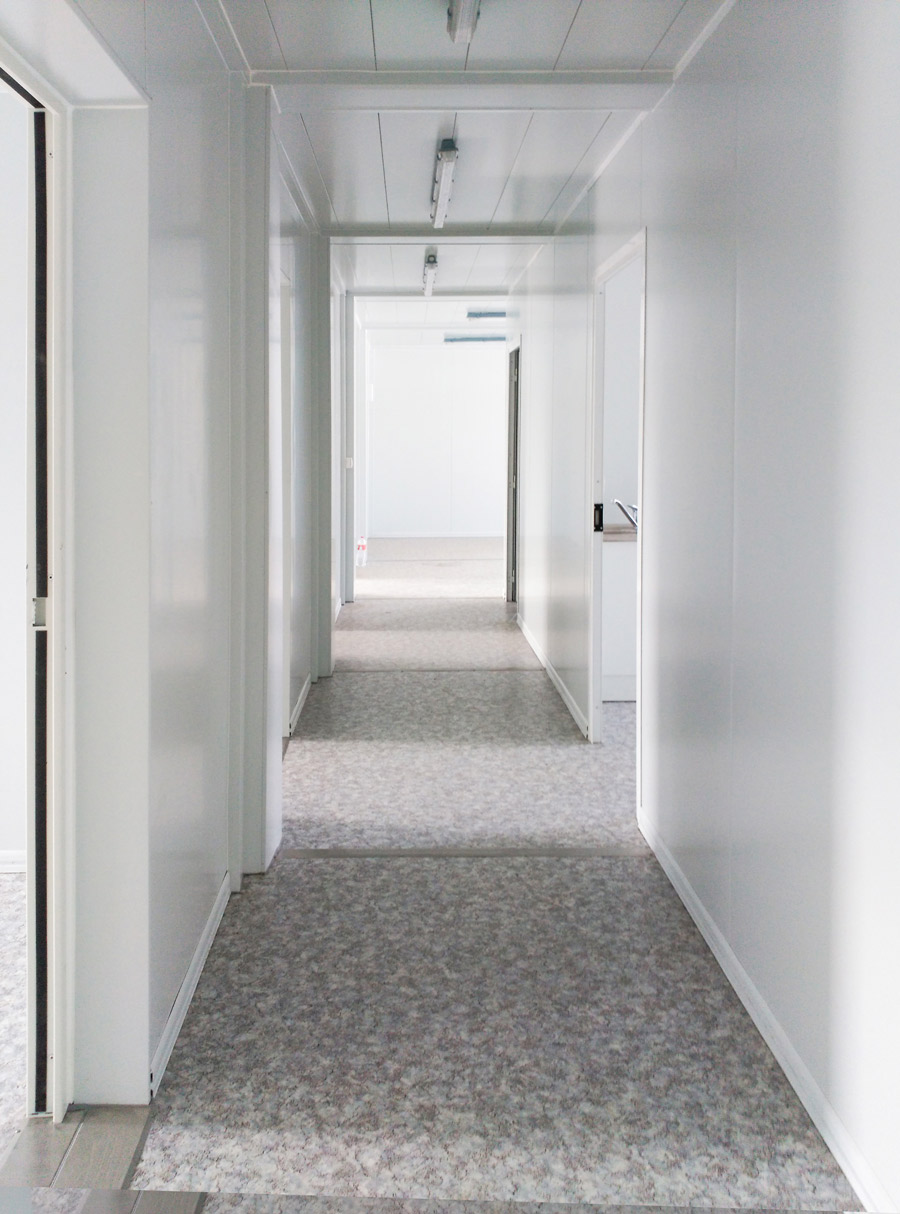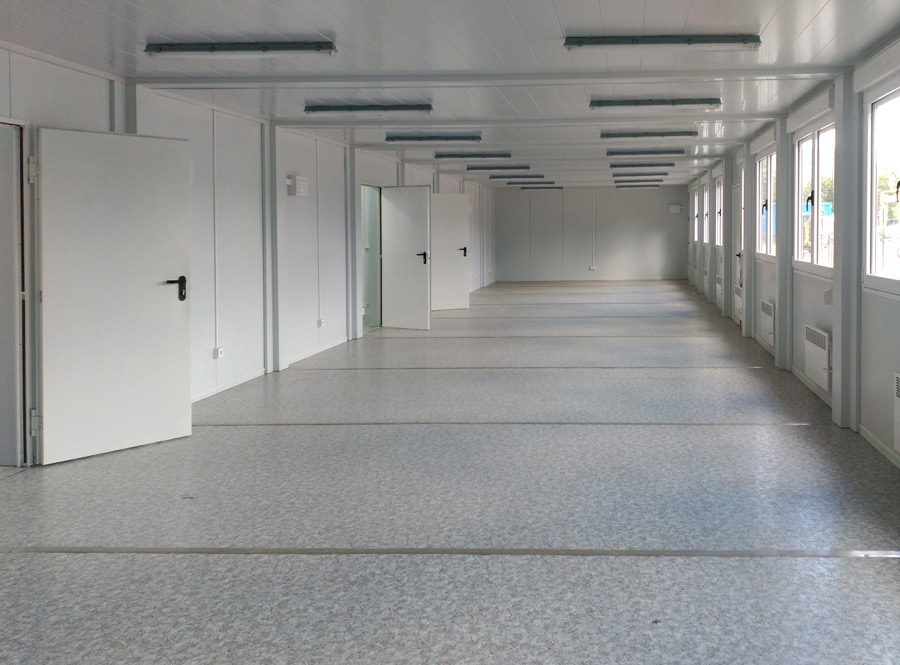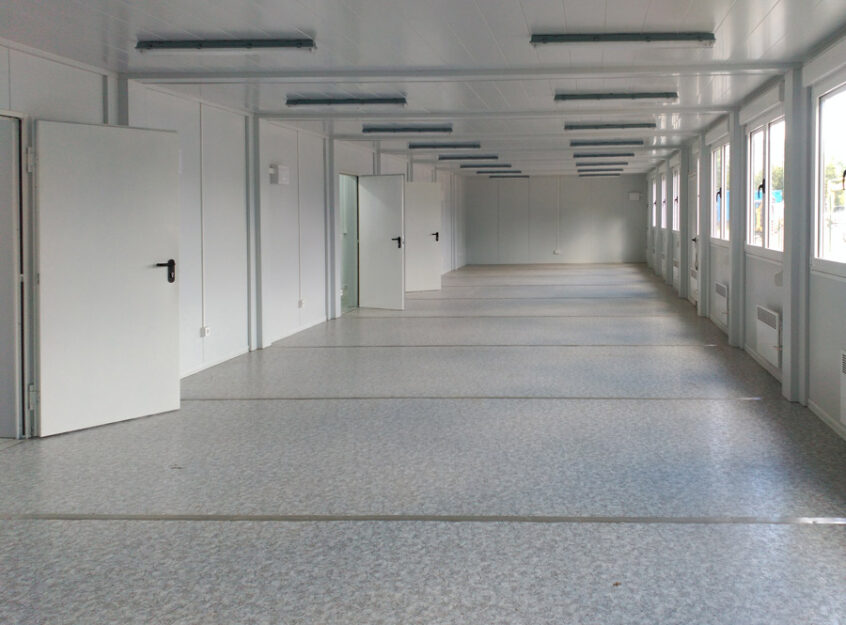 ELECTRICITY:
The electrical installation in modular constructions and conduits comply with current regulations and low voltage standards. Each standard module has a protective panel with independent circuit breakers and the differentials needed for lighting, emergencies (if any), air conditioning and other uses, and has protection against direct contacts, surges and short-circuits and indirect contact. Artificial lighting consists of one or several energy-efficient light sources and emergency lights (if requested). There is also an interior power outlet. Customers can order more elements and specify their characteristics, air conditioning, additional protections, voice and data lines, etc.
PLUMBING AND SANITATION:
The sanitation fittings are white porcelain by Roca or similar companies.
The piping is made in multi-layer cross-link polyethylene by John Guest, with accessories.
The sanitation installation consists of rigid PVC piping and accessories, with the corresponding hydraulic siphons. The joints are fitted with special adhesives for PVC for perfect sealing.
AIR CONDITIONING:
Air conditioning in the modules is optional, either with electric radiators if is for heating only, or Split air conditioning equipment if it is for heat and cold.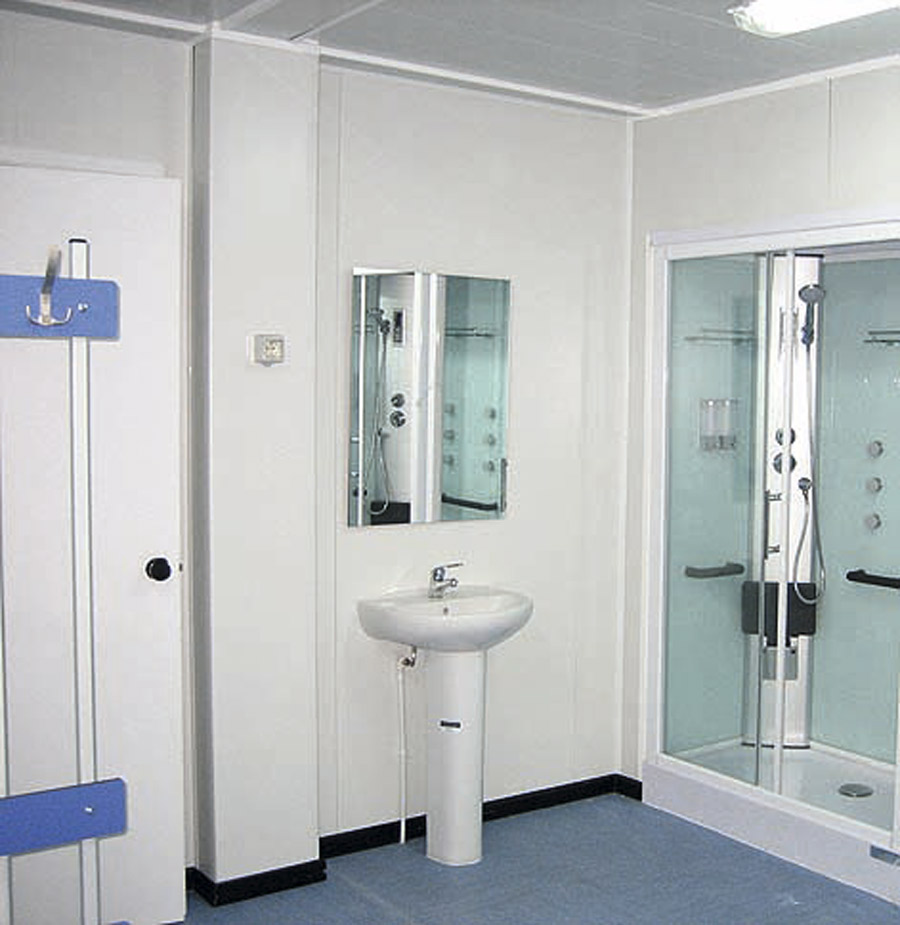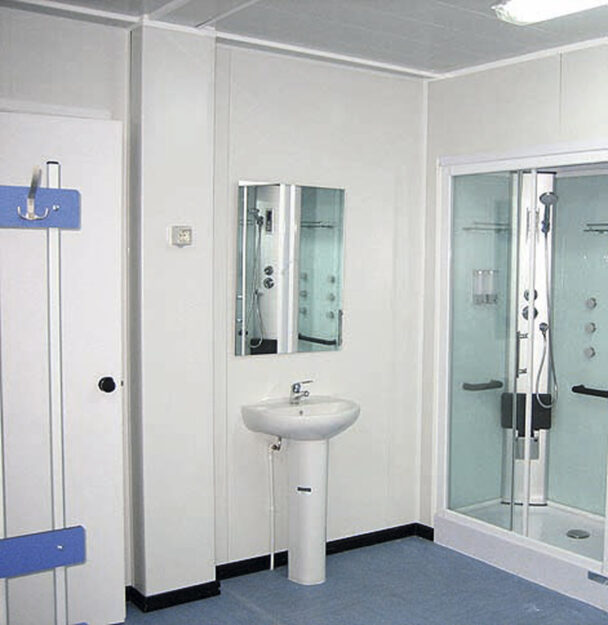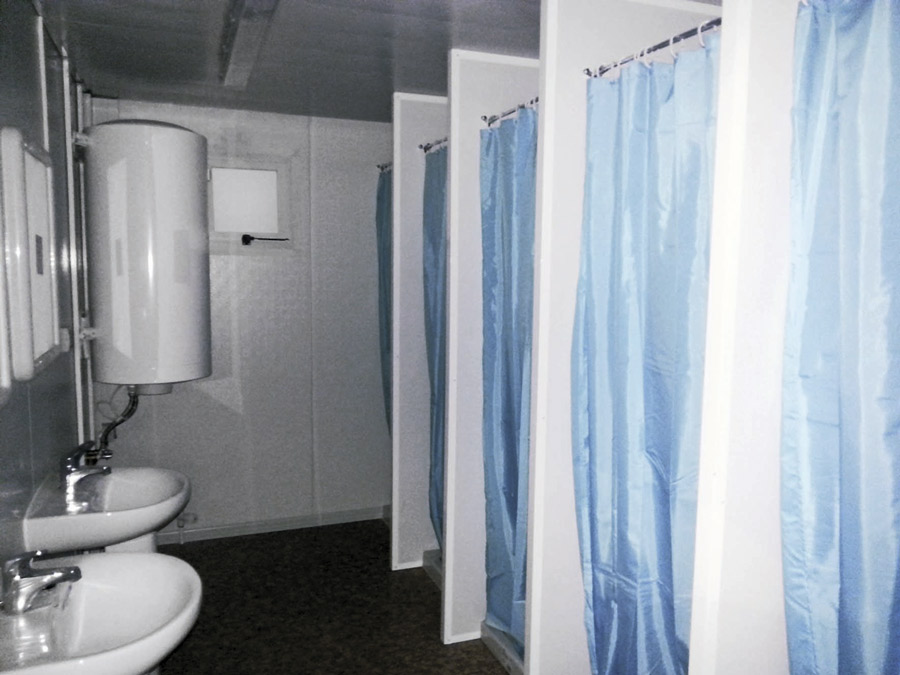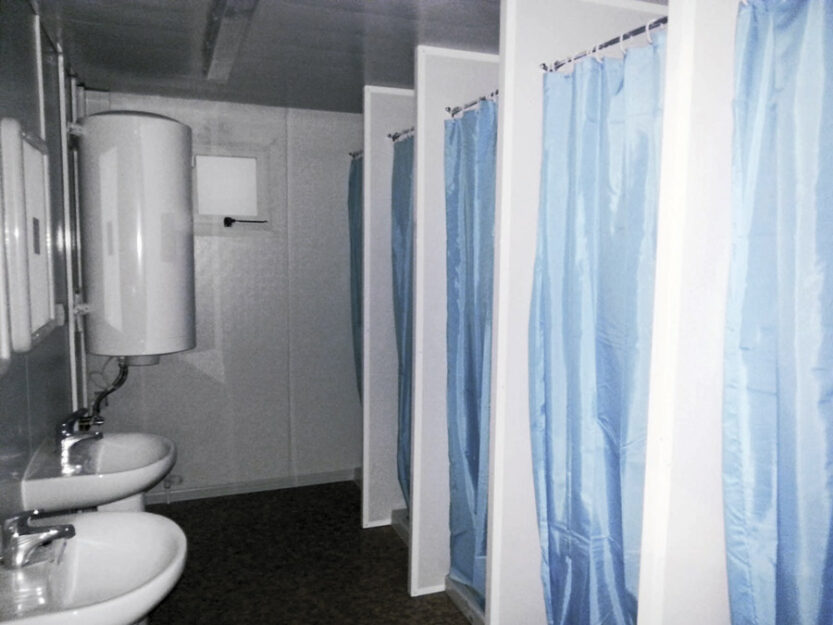 Do you have a project for the Standard Module? Contact us and one of our sales force will attend you personally and help you find the solution to your project!