False Ceiling Panel For Livestock
AIS FARM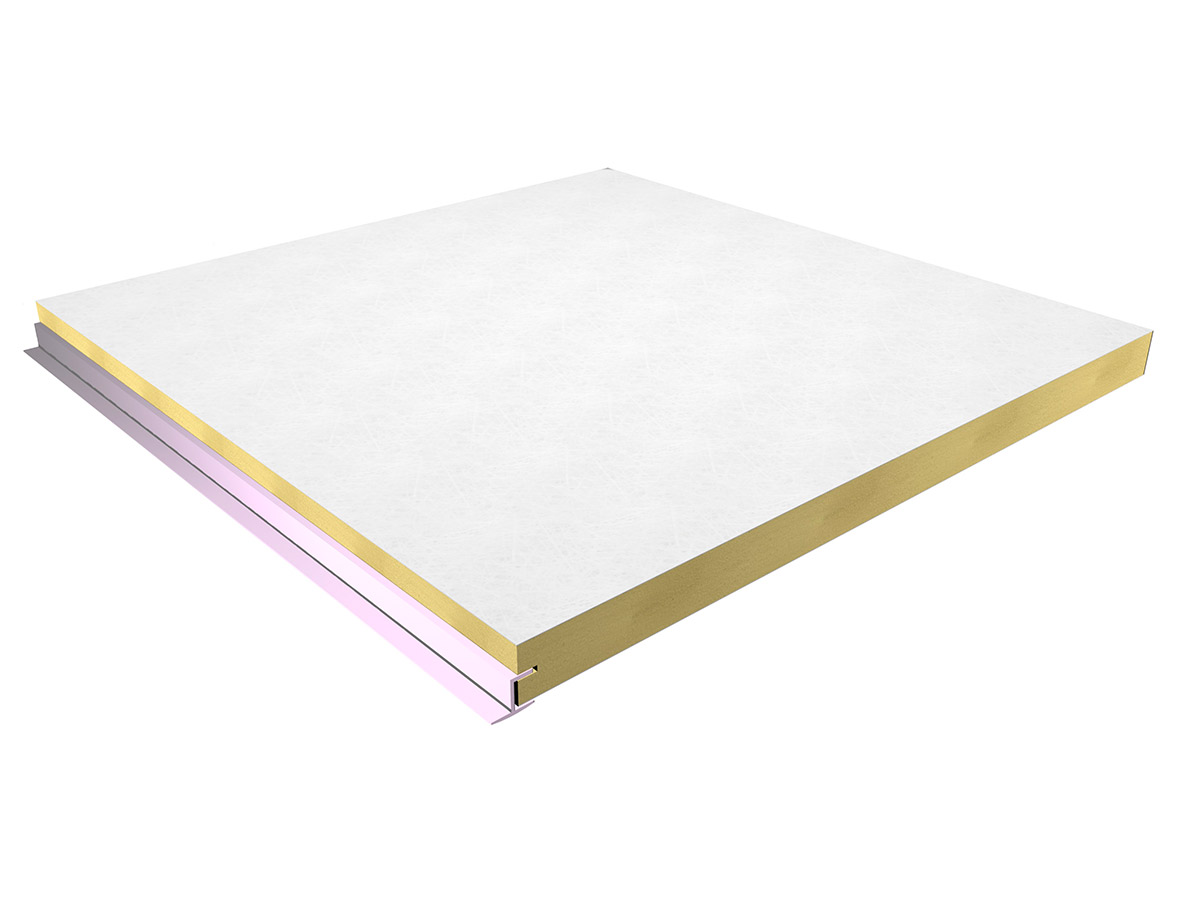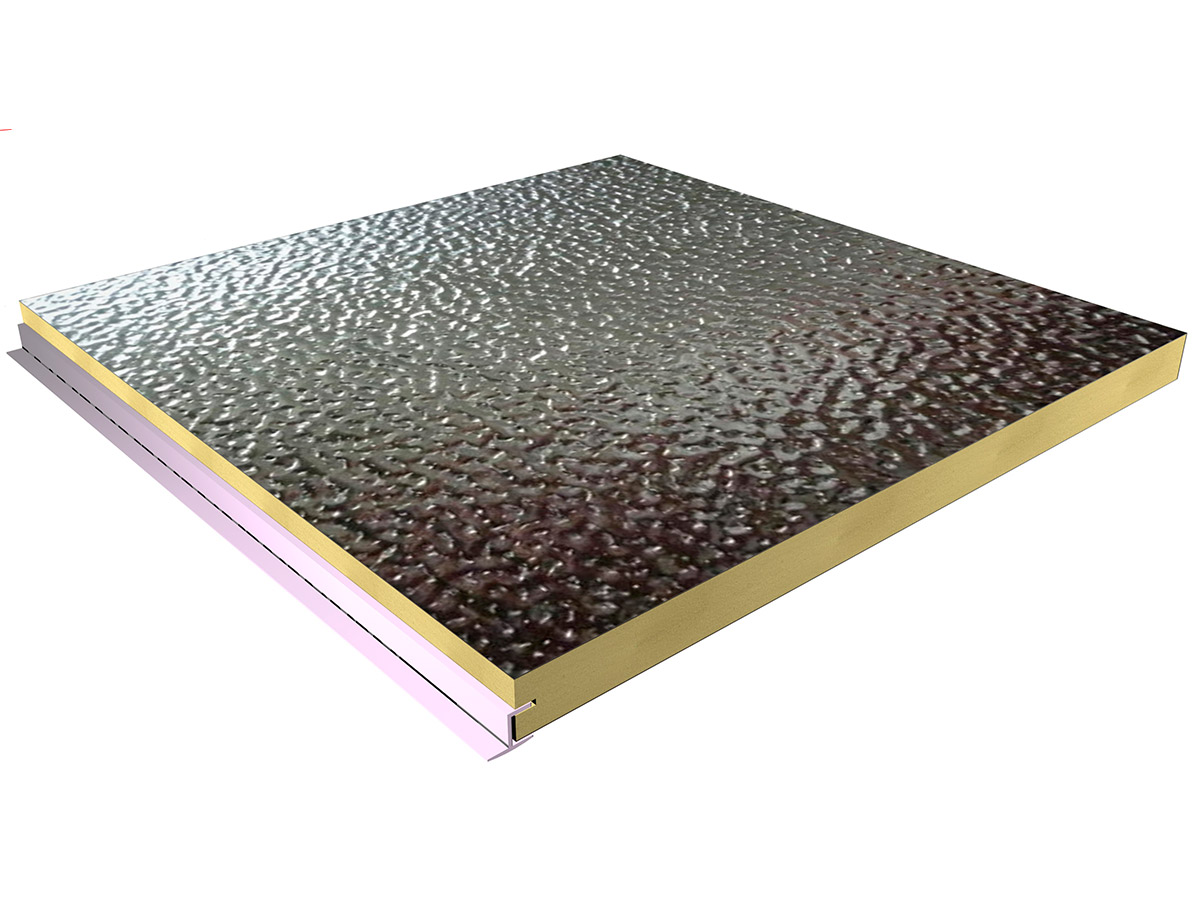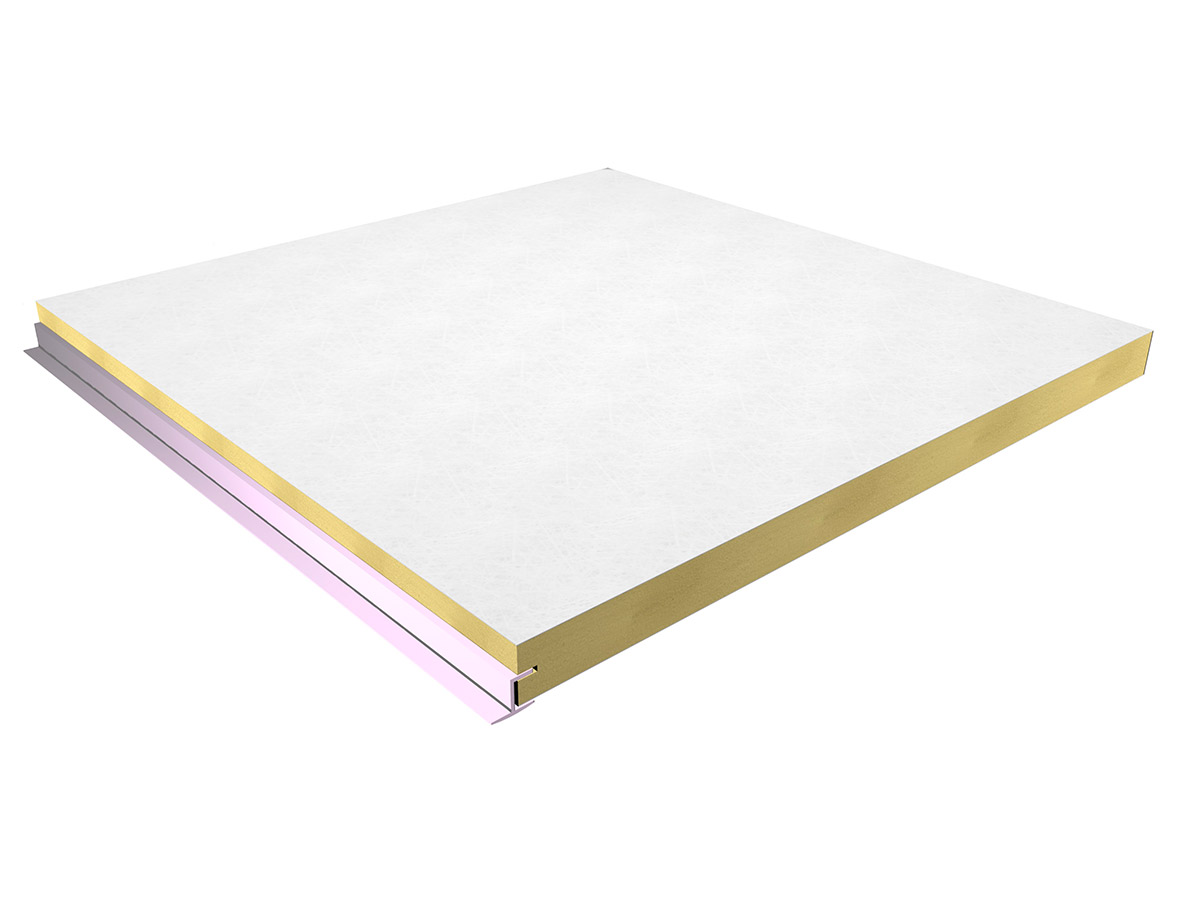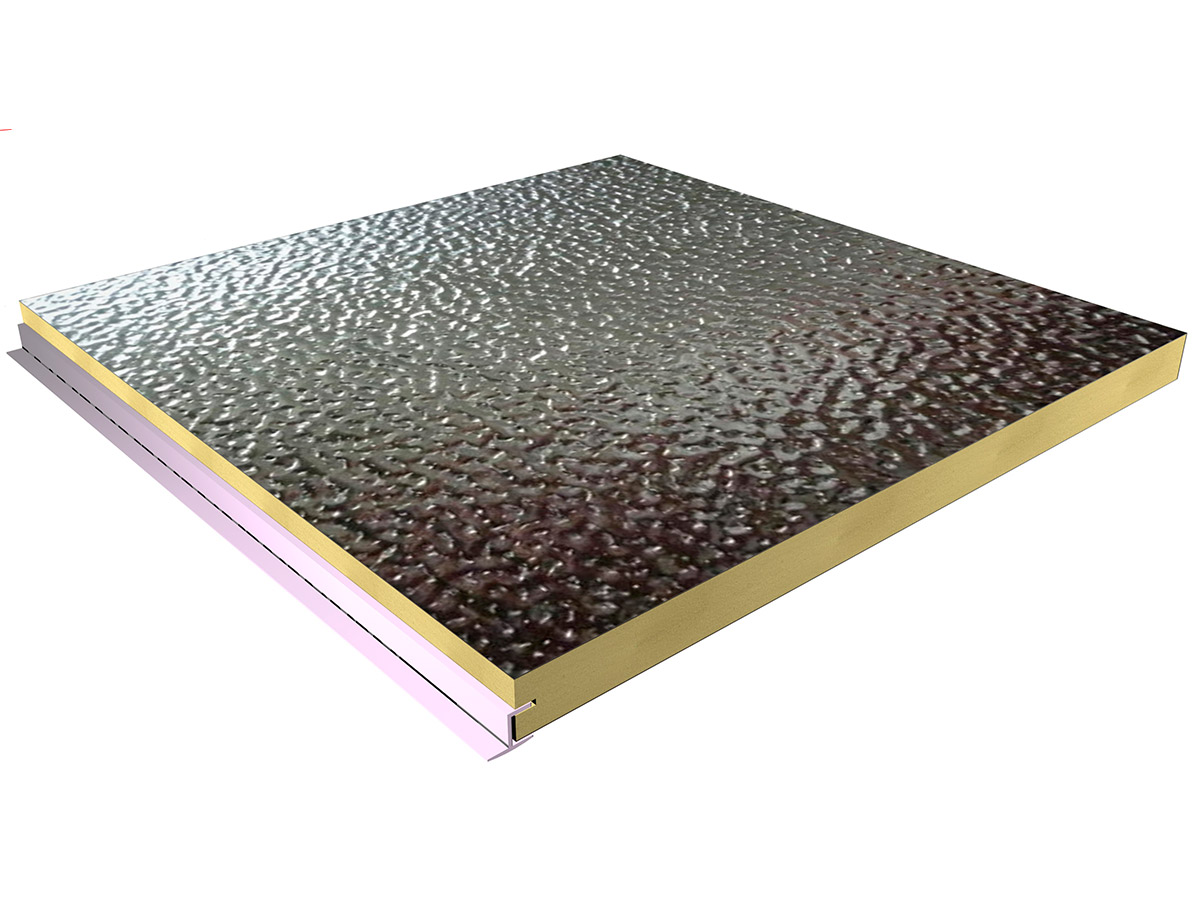 CHARACTERISTICS
| | |
| --- | --- |
| Maximum length | 13.500 mm |
| Useful width | 1.200 mm |
| Thickness | 30, 40, 50, 60, 80, 100 mm |
| Insulating material | PUR /PIR, densidad 36-40kg/m3 +- 10% |
| Fire classification | F |
AIS FARM is a sandwich panel for false ceilings, consisting of two outer faces of glass-fibre reinforced polyester, or alternatively 2 outer faces of embossed aluminium foil bonded in a continuous manufacturing process to the hard core of polyurethane (PUR) or polyisocyanurate (PIR) foam at a density of 36-40 kg/m3.
The panel is designed for light, insulating false ceilings for livestock farms, fastened by clips with screws or threaded rods to any metal support designed and calculated for the purpose, both on a horizontal plane and as backfill for the roof on the lower face of the purlins.
There is a choice of 2 designs for the lower lateral joint, a traditional one with a polyester flange overlap, or the new "auxiliary H profile in PVC", available on request.
We have all the auxiliary fastening elements required, screws, screw washers, "PVC h profile" and trims for the AIS FARM Panel.
As with all our products, the AIS FARM panel is customisable by selecting the thickness and trim of both faces, either both in Polyester or both in embossed aluminium. Please see the technical data sheet for further information.